TAYLOR'S UNIQUE STRENGTH AND QUIET POWER
"There is so much versatility in this functional object that people think about and play with and manipulate. That's one of the things that make handmade objects so fun, because people explore how they're made, how they feel when they function, what they look like on your shelf."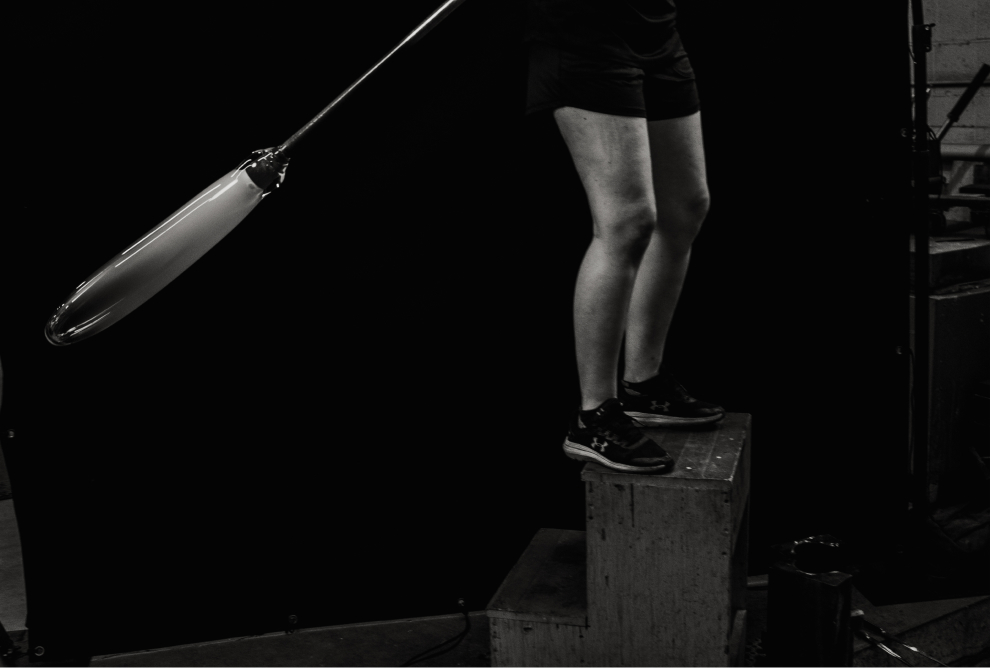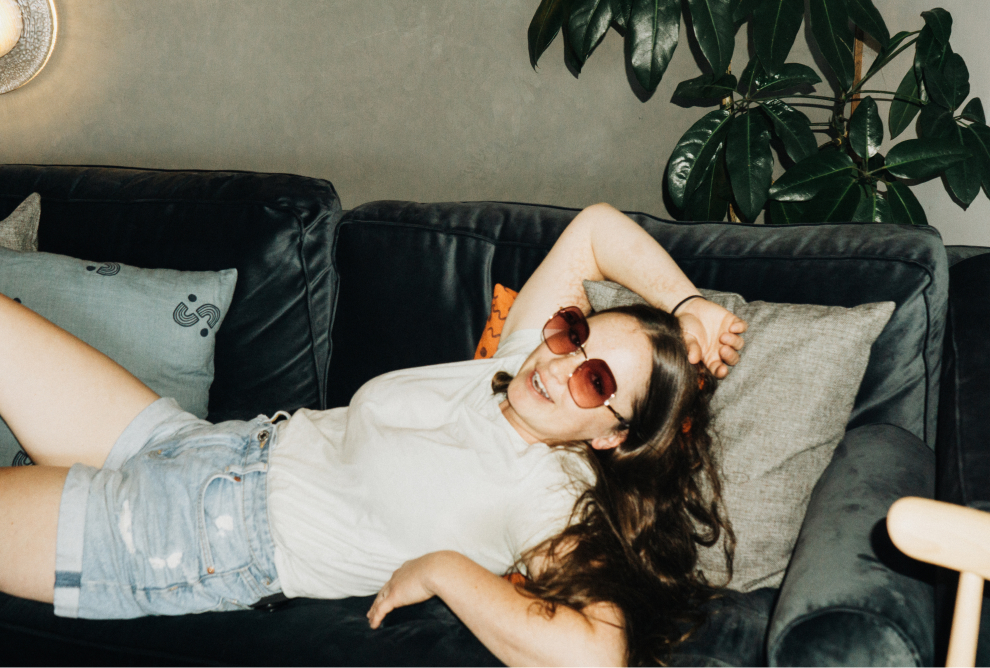 STRONG, NOT BIG
Taylor remembers starting to blow glass and how the equipment was all built for people who were larger than her. While it's a reminder of the glassblowing industry's male bias, it wasn't anything that would stand in her way. "You don't need to be big to be strong," Taylor's teacher told a classroom. They were showing her off as an example of how to throw clay pots. That's Taylor—flawless form without the big bravado.
Though already a shining star in ceramics class, Taylor wasn't always sure what she wanted to do professionally. Having briefly joined the workforce after university, she decided to go back to school, enrolling at the University of Wisconsin, River Falls, where she took her first glass class.
Taylor met Joe and Jackson (Hennepin Made's founders) when she graduated. Catching their keen eye for talent, she landed herself a job. First she brought her talents to the cold shop, but quickly expressed interest in blowing glass in the hotshop. After a few months she moved to the hot shop and she continues to make stunning glass pieces to this day.
Taylor has always had a reverence for handmade things. For example, she collects teapots to marvel at their form and preserve their history. Taylor believes machine made things have their place but is right to point out that handmade objects give us a closer connection as humans and a special relationship to our possessions. She takes pride in making glass in Minneapolis and that her pieces are enjoyed all around the country.
"If we can have people care about what they're making and what they're doing, it's cyclical–it feeds us. And when we're fed, we feed others."
FUN FAMILY FACT
A hot shop is always a family of sorts. For Taylor, "family" is a bit more literal. Her husband Tyler also is a glassblower at Hennepin Made. They met at university, both studying glass. It turns out more was heating up than just the hotshop. Taylor and Tyler now share a professional and homelife together, each bringing their unique, inimitable styles to the company.

THE REST IS HISTORY
Taylor ended up meeting Joe and Jackson when they came to talk about Hennepin Made and when she graduated, Taylor joined them in the cold shop. After pestering Joe for six months, Taylor started working in the hot shop where she's been ever since.


"It's improving all the time. Everybody is active in wanting to make things better here. It gets better all the time."