HENNEPIN MADE'S FRESHEST BLOOD HOLDS NOTHING BACK
"There's a beautiful chaos when working with the material."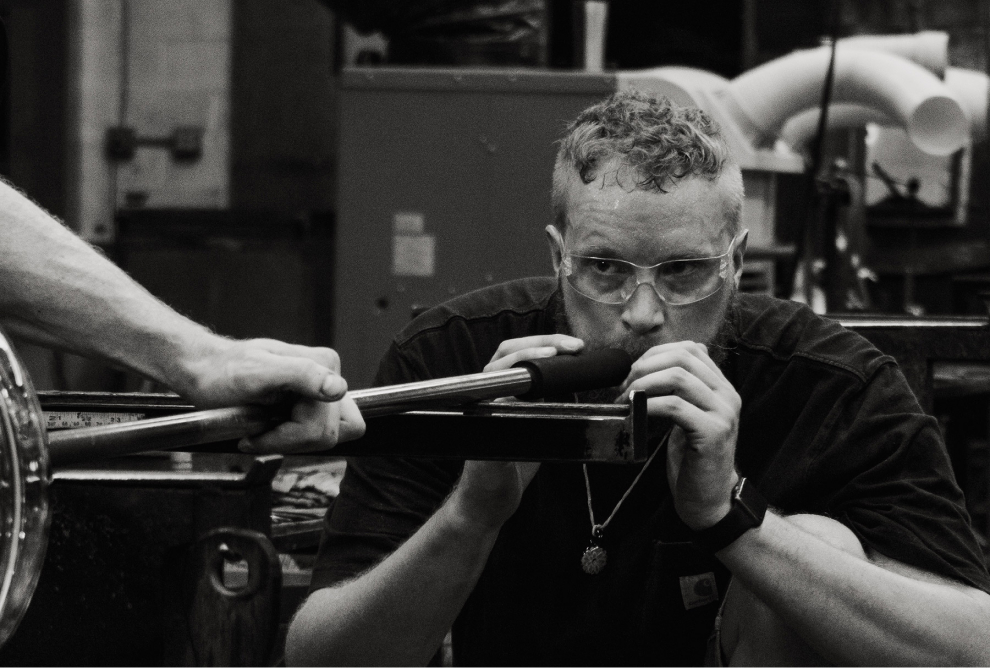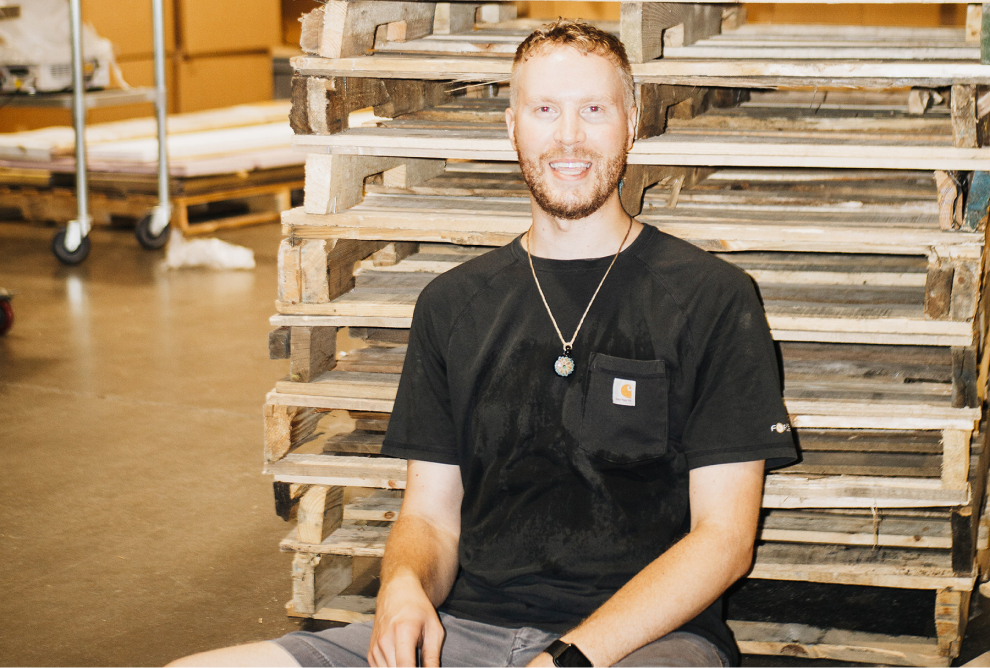 A WINDING ROAD TO THE HOTSHOP
Josh's wife Kat likes to come first—but for Josh, glass will always be #1. As the newest member of Hennepin Made's hotshop, he's taken a bit of a winding path to get here. But it's like that bumper sticker says, not all who wander are lost. As a kid, Josh enjoyed drawing cartoons and also watching his grandfather work as a mechanic, getting his hands dirty and working on large machines. The intersection of industrial craft and fine arts would prove to be useful down the road. In college, he had the notion that working with numbers was the only way to make money, so he studied accounting. It took a health scare for him to make the leap to the university art department. Following his heart into a radically different curriculum, Josh soon found glass blowing, and has been working with glass now for 14 years. He fell in love with how the craft demands that you stay in the moment, brushes you up against chaos and a bit of danger, only to emerge with a sense of control.
"The glass almost makes itself when you're really gelling."
Josh worked in a variety of shops in Chicago, New York and back to the midwest before finding the perfect fit in Hennepin Made. Always striving to improve his craft and pushing his practice towards sustainability, Josh believes that sustainable pieces are more beautiful and less wasteful. Josh's passion for sustainability extends outside of the hotshop. He also has kept the family craft of beekeeping alive. Today, he's creating an apiary on the roof of our headquarters, with his partner Kat, also part of the Hennepin Made crew.
"With 'made in Minneapolis', you know it's going to be coming from a genuine, nice, midwest craftsperson."