Ontologia
Ontologia Table Lamp
SKU: ONT-PA01-GL09-C05-TB
Made to order. Lead time 10 weeks.
The Ontologia table lamp inspires wonder through its delicate, unexpected design. Intriguing without being overpowering the table lamp evenly defuses a rich soft light, but can be placed around other objects to create dramatic shadows—all bringing us back to the question of how objects coexist. Sturdily constructed in thick glass, the table lamp is also designed to wobble a bit when force is applied, making it safe to sit anywhere you place it. While the whole is greater than the sum of its parts, each aspect of the of the lamp conveys design intent. Deconstructing its own materiality, the Ontologia table lamp leverages everything from the light it emits to the connective cording to create a discourse on form, function and philosophy. 

DIMENSIONS
10.25" L x 10" W x 9.5" H
LAMPING
2.5W diffused LED bulb
LUMENS
250
COLOR TEMP
2700K
INPUT VOLTAGE
120V, dimmer compatible
CORD LENGTH
8'
WEIGHT
4 lbs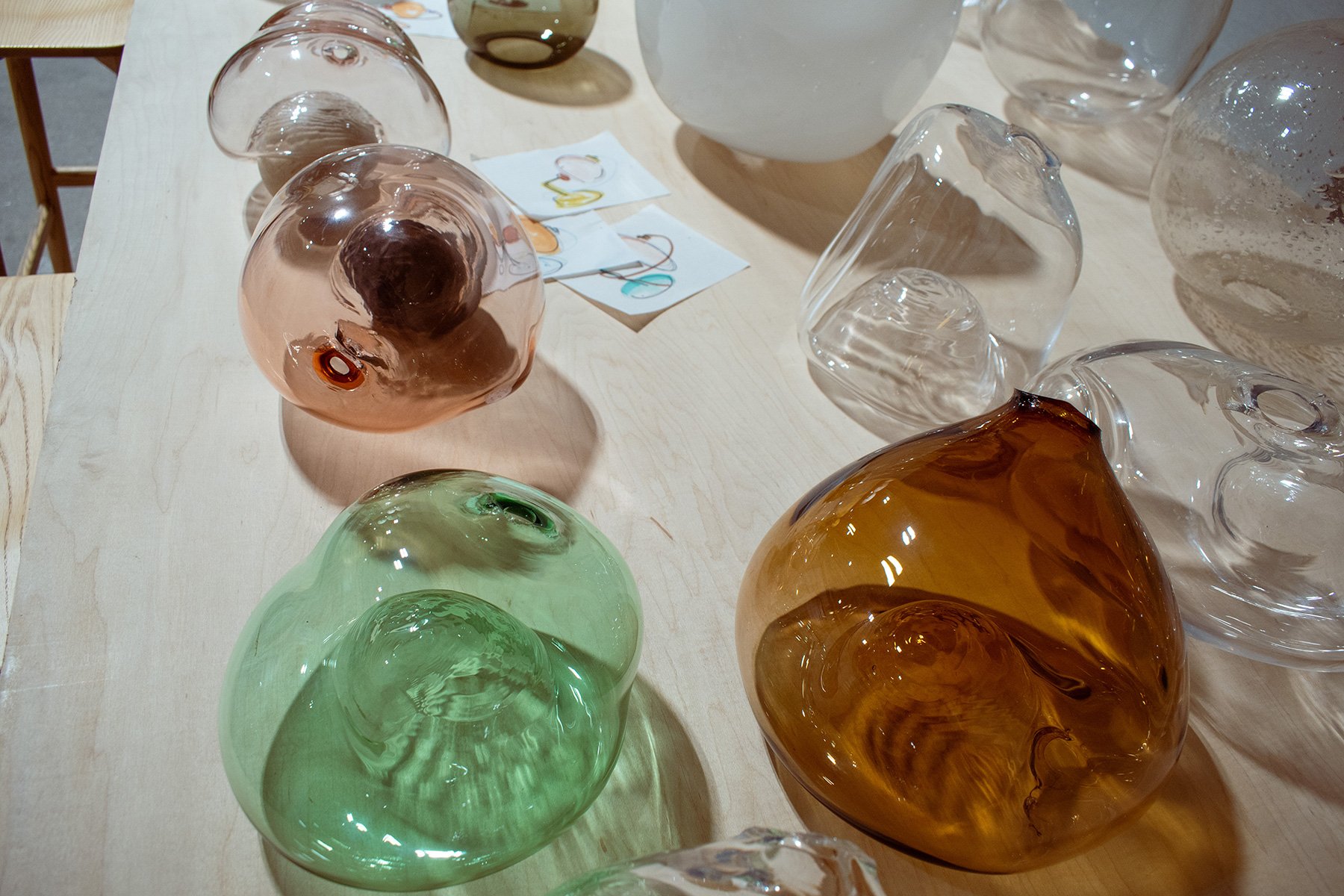 A meeting of midwestern minds, Ontologia's design philosophy is rooted in simplicity and shaped by dreamy exploration.