Made in Minneapolis
Dipping a toe into Nell Rueckl's Watershed Bath House
An inclusive space, where everyone is welcome to heal.
For Nell Rueckl, Watershed Bath House is a dream almost two decades in the making. A healer and Minneapolis resident, Rueckl has overseen the creation of the stunningly designed new space. Watershed reclaims the notion of a bath house, creating a center for the community and serving basic human needs. This all gender space is a place where everyone can feel comfortable.
Complete with holistic services, a steam room, sauna and plunge pool, it's a ritual-based experience, where visitors can also benefit from wellness treatments such as massage, acupuncture and cupping.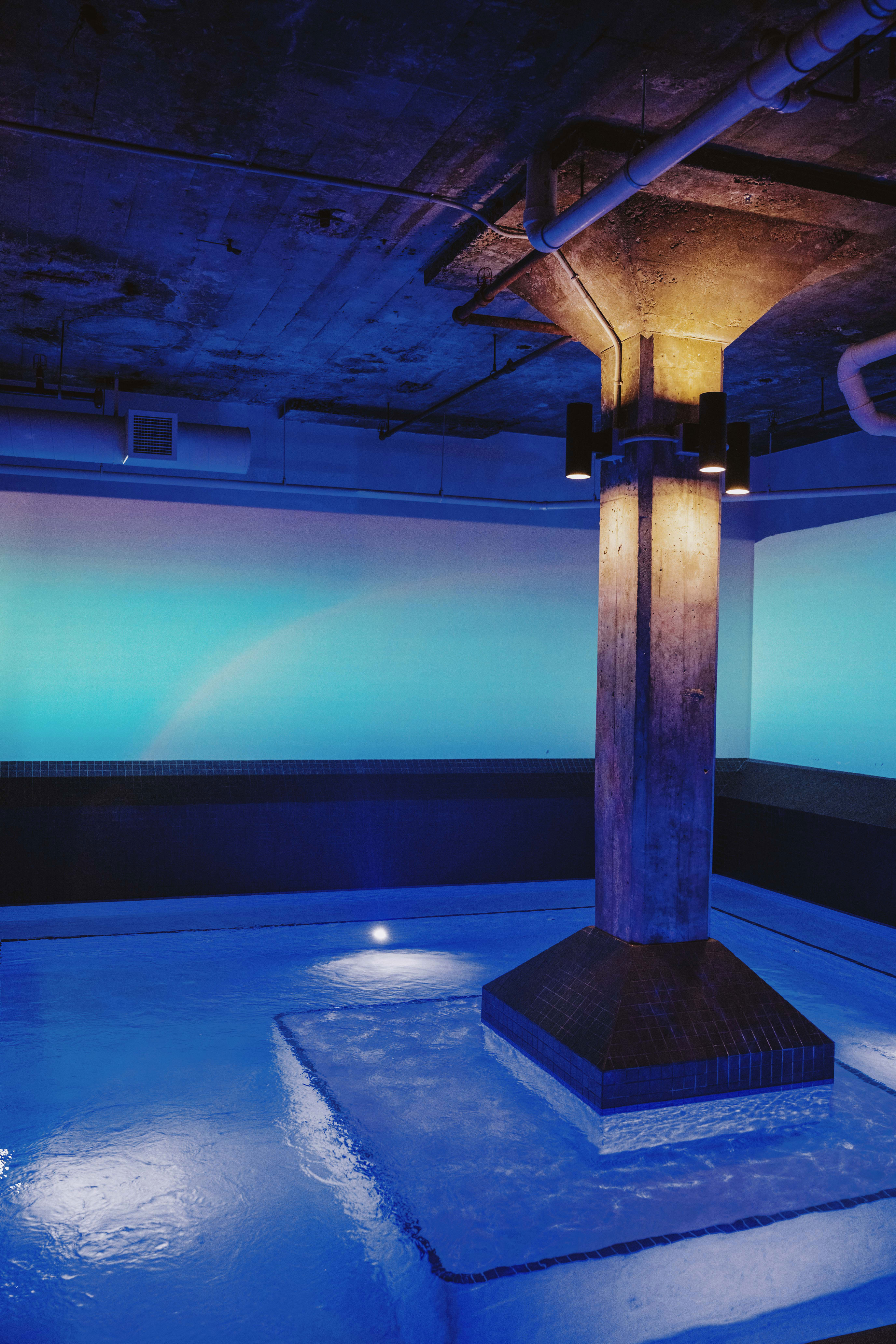 Like Hennepin Made glass, the bath house is inspired by the natural elements of the north. To break the isolation that comes with an intense winter season, Watershed was imagined as a space to be shared with others. The bath house also seeks to remedy the anonymity of receiving treatments in a healing setting. Instead of entering and exiting a small room and then leaving, it infuses the experience with human connection.
Taking a hands-on approach to construction of the space, Rueckl worked with architecture partners, doing a deep dive into the materials, fixtures and finer details of the space. "You gotta go with your gut in the end," says Rueckl, though certain choices were revisited and rethought. After an initial concept to paint all of the rooms different colors, a rich blue was selected instead. "Blue is one of the highest vibrational colors," and ultimately worked out perfectly to imbue the center with a healing quality.
"The wellness community here is very segregated. Safe spaces are key and you have to be intentional here."
Other choices for the space reveal a deep consideration for making Watershed an environment for everybody. For example, visitors will notice a lack of mirrors, which is no mistake. The decision was made with multiple intentions. By removing mirrors, one is invited to listen to their body rather than look at it. To that end, it's also a photo free environment, so you can stay connected to the moment instead of to social media. But the decision goes further. It's also about making the space inclusive and accessible. All body types can expect an experience free of judgment from yourself or others.
"There is a certain element when you are together with others, when you are in community you are stronger and able to grab other people's energy. You are stronger together."
Always opting for the cleanest, most sustainable options is a pillar of Watershed's ethos. Because Hennepin Made uses the most sustainable glass available, it's a good fit that goes beyond aesthetics. "We are at a moment in history when we need deep healing for ourselves, our communities, and our planet," says Rueckl.
Just like other elements of the space, the name Watershed functions on multiple levels. It's both a fun play on words that sounds casual and inviting, but it also is defined as a time of change and pivoting. It's representative of the duality of a calming, tranquil experience that also has the power to change and transform.