A conversation with our longtime SoCal friends who make some rock solid concrete products by hand.
How did Concrete Collaborative come about? How did you get your start?
It's been a long time in the making! Through my interior architecture background and my dad being a concrete engineer. It started by elevating concrete from its industrial roots to a more sophisticated finish in concrete and terrazzo. We tapped into a demand for those organic architectural modern looking finishes. I worked with my sister and brother in law to set up in the US from Australia and our first client was Calvin Klein, where I met my husband, and the rest as they say is history.
What is your process in working with designers such as Alex Proba, Sarah Sherman Samuel, and Natalie Myers?
They really are designers that inspire me and I just straight up asked them if we could collaborate. It's cool to think that they too are inspired by our process as a maker and want to work with us to collaborate on a range and it really is a team effort. The process of making something new and seeing that design come to life and then seeing it used IRL is really fun and fuels us to continue. Alex, Sarah and Natalie are all really lovely to work with, we really only collaborate if it's good vibes and that's generally been the philosophy we have applied to our business. Which is why we love Hennepin Made. Always had the best vibes working with you all.
"…we really only collaborate if it's good vibes and that's generally been the philosophy we have applied to our business."
We feel you strongly impacted the trend of terrazo re-emerging, what do you love about that look?
We do too! Thanks for acknowledging that. As you can tell I'm a huge fan! It's funny I remember 10 years ago trying to explain the aesthetic to certain architects and designers, when it wasn't an option here, only airport epoxy terrazzo. We love the organic look of concrete terrazzo like a chunk of a mid century floor or reminiscent of our travels or the past but modernized in a way to feel current. It truly is timeless.
We love the Scarpa collection and the reference, who are some other design inspirations and why?
I would say we are very inspired by modern architecture and do find references, like Carlos Scarpa, to integrate as well as reference colors
"I was building the bridge while I was on it…sometimes you just say "yeah" for the sake of the gig, for the sake of growth."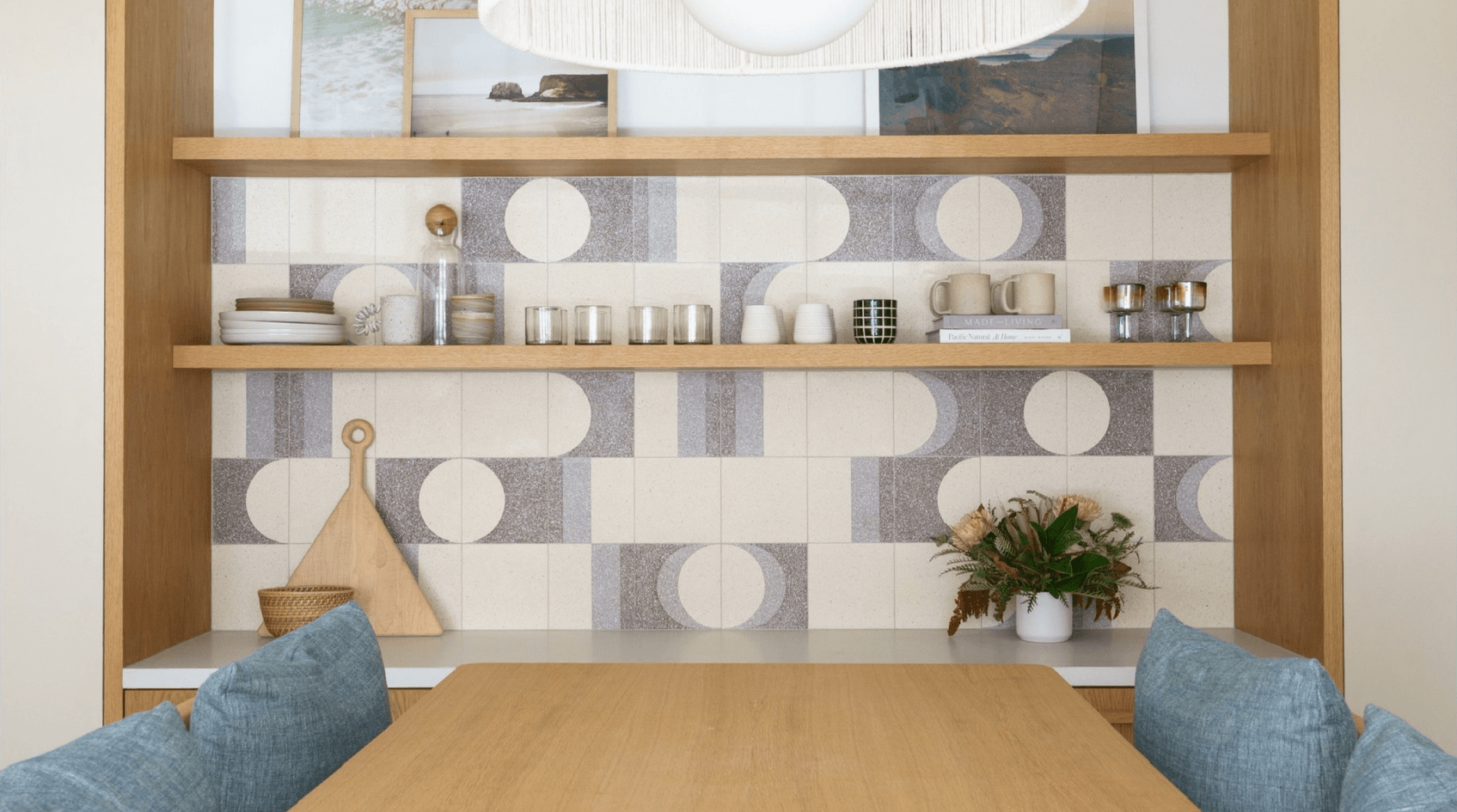 Is there anything from your Australian roots that inform your aesthetic or approach to the business?
Definitely. Aesthetically it has had a huge impact, I think subconsciously it is a style that comes through in all my design work. Everything I like on instagram, I'm like of course it's Australian. We have a really creative design industry and I'm proud to fly the flag here for it. In terms of approach, yeah, sometimes I feel like a fish out of water because we are so casual in our approach that we have been underestimated in ways because of that. But we love being underestimated in that we let our work speak for itself.
Favorite project to date?
OMG how do I name just one? I would say my own house renovation. I was able to have fun and really play with all our finishes personally. It is being featured in Domino and Dwell which we are really proud of. Sort of a full circle moment.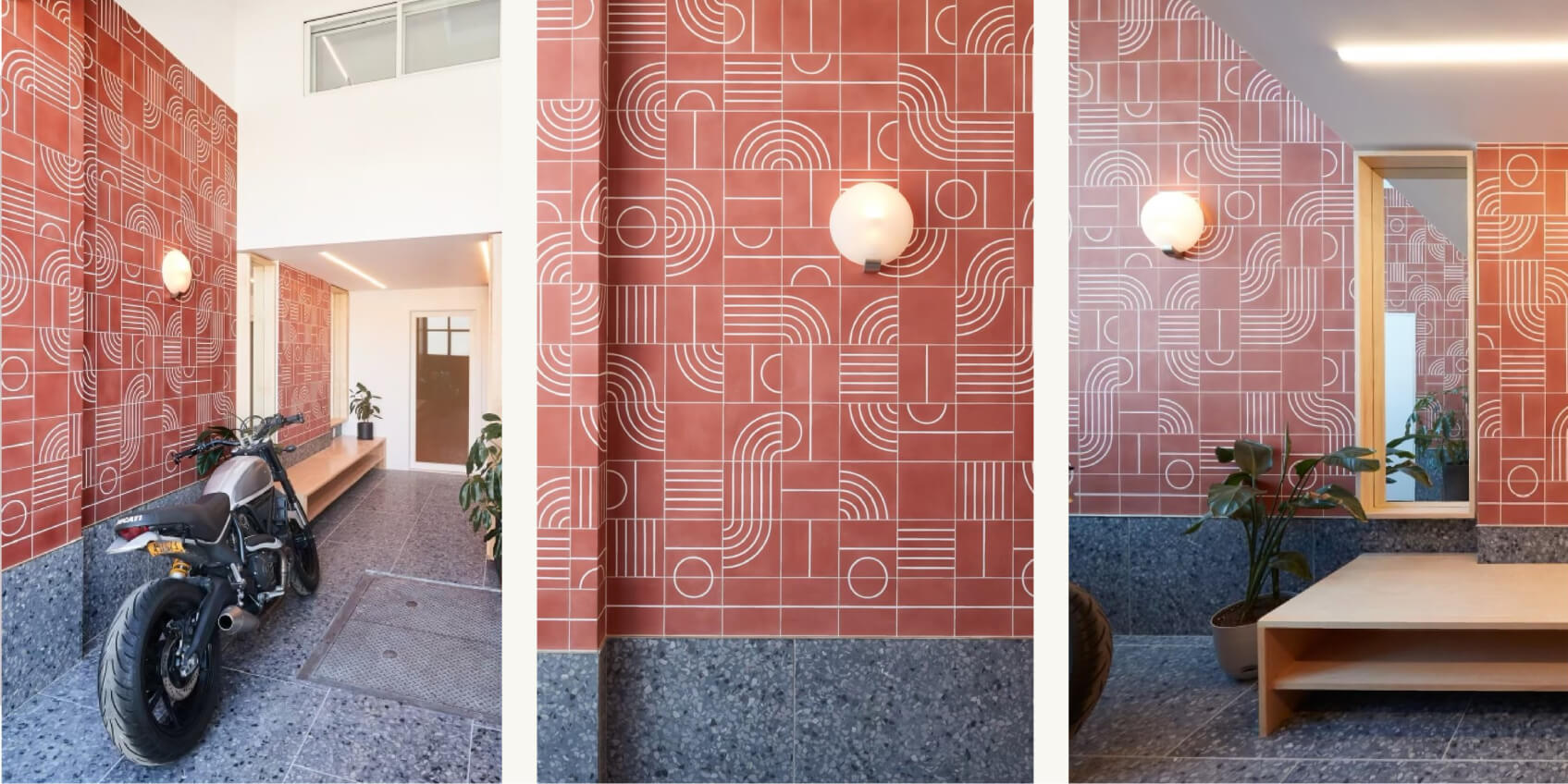 What's in the future for Concrete Collaborative?
So much. My partners joke that I always have my foot on the excelerator. And that is true! I would say more collaborations because it fuels me to always be creating.
"We love the organic look of concrete terrazzo like a chunk of a mid century floor or reminiscent of our travels or the past but modernized in a way to feel current. It truly is timeless."